Testimonials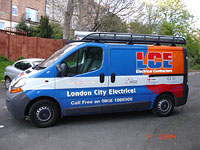 Sue Pain - Via Yell.com - Called out London City Electrical to fix my lighting one afternoon and they arrived within the hour and fixed the problem in...
Wednesday 25th June, 2014
More...
PRichardson - Via Yell. Used London City Electrical as my preferred contractors for a good many years. Always a polite and friendly engineer attends a...
Sunday 24th November, 2013
More...